Profile

Free Account
Created on 2011-04-06 10:14:48 (#720926), last updated 2013-03-10 (236 weeks ago)
43 comments received, 85 comments posted
55 Journal Entries, 21 Tags, 0 Memories, 7 Icons

About

Mini Bio
I suppose I should put something about myself here. Um. I'm possibly too tired for this.
I am a student at La Trobe Uni doing Honours and trying to fit in a regular sleep pattern as well. I have too much of an interest in writers, poets and playwrights from previous centuries, not enough time on my hands, and a very very active relationship with my imagination.





I listen to Ani Difranco, all things Finnish. Anything to do with Florence and the Machine and Emma Dean are my current favorite things. I read Anne Bishop even though you say it's daggy. Also Francesca Lia Block, Robin McKinley, Holly Black, Holly Lisle, Sherryl Jordan, Charles de Lint.


And I am still choosing to write this above going to sleep. How silly.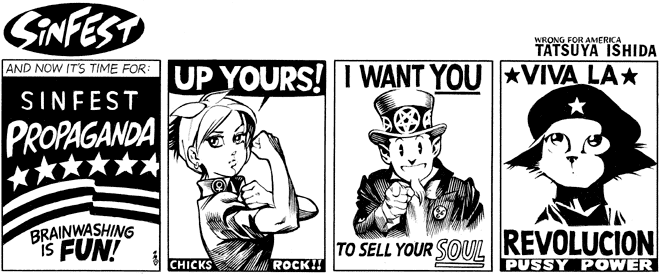 Connect

People
[View Entries]

Gives Access To (32):
bunnitos
,
coquilleon
,
crazyjane
,
doktor_bedlam
,
emily_jane
,
feckless_muse
,
firewuff
,
frabjous
,
halloranelder
,
mobdrazhar
,
ms_kismet
,
profbear
,
pryortodeath
,
silviakundera
,
stealthymuse
,
steamcat
,
the_bone_yard
,
thorfinn

[livejournal.com]
andrew-in-nz
,
coquilleon
,
de-chel
,
fa11ing-away
,
fuzzy-paint
,
glasheen25
,
isabelle-tea
,
melissa-writing
,
muncher666
,
myfala
,
nuwishas-tail
,
psuedonym777
,
tirunideth
,
whitealinta

Subscriptions (37):
andrew-in-nz.livejournal.com
,
blackholly.livejournal.com
,
bunnitos
,
coquilleon
,
coquilleon.livejournal.com
,
crazyjane
,
de-chel.livejournal.com
,
doktor_bedlam
,
emily_jane
,
fa11ing-away.livejournal.com
,
feckless_muse
,
firewuff
,
frabjous
,
fuzzy-paint.livejournal.com
,
glasheen25.livejournal.com
,
halloranelder
,
headtripcomics.livejournal.com
,
isabelle-tea.livejournal.com
,
melissa-writing.livejournal.com
,
michellemtsu.livejournal.com
,
mobdrazhar
,
ms_kismet
,
muncher666.livejournal.com
,
myfala.livejournal.com
,
nuwishas-tail.livejournal.com
,
persephone20
,
profbear
,
pryortodeath
,
psuedonym777.livejournal.com
,
sarahtales.livejournal.com
,
silviakundera
,
stealthymuse
,
steamcat
,
the_bone_yard
,
thorfinn
,
tirunideth.livejournal.com
,
whitealinta.livejournal.com

Communities
[View entries]

Subscriptions (0)

Feeds
[View Entries]

Subscriptions (6):

Linking
To link to this user, copy this code:
On Dreamwidth:
Elsewhere: